Legal usa sports betting

The legality of sports betting in the USA is something that has been debated ad nauseam. Players, sportsbook operators and the government have all been involved in the debate, and very little headway has been made in terms of figuring out some definitive answers to a few questions. Having followed the industry for a long while, we can tell you that most of the big questions have been left unanswered. Is it legal to bet on sports? Is this industry a safe one? Can I actually make money betting on sports? The answers are not always simple, which is why we have built up this repository of information; collecting research from multiple sources in order to bring our readers answers to some of these complicated questions. We have tangled through the legal abstraction of federal laws in order to deliver the clearest possible information surrounding the laws, restrictions and requirements in the industry of online sports betting.
Federal Laws and Online Sports Betting

The legality of online sports betting begins by looking at the federal laws pertaining to the business on a whole. Not withstanding online sportsbooks, there are several laws codified by the federal law pertaining sports betting. The Professional and Amateur Sports Protection Act, the Interstate Wire Act of 1961, and the broad, nearly incomprehensible Unlawful Internet Gambling Enforcement Act all, in one way or another, have something to do with the sports betting industry. The sports betting industry has been complicated by each of these laws, making it tricky to understand what can legally happen. We have a brief explanation of each law below in order to help you understand why they even matter.
History of Sports Betting

In the early 20th century, organized crime had taken its roots. By the 1950's, organized crime had begun using online sports betting as a major source of income. In order to curtail this to the best of their abilities, the federal government had launched the Interstate Wire Act of 1961. The Wire Act made it a crime to transmit any wager or wagering information over telecommunications, which was the most common way for bets to be placed at the time. Some say this has even spread to cover the Internet, though the Internet had not yet been invented.
PAPSA And sports betting

The Professional and Amateur Sports Protection Act of 1992 was designed in order to limit which states are able to license sportsbooks. The PASPA was ostensibly passed in order to make sure sports betting did not spring up all over the nation, thus compromising the integrity of sports. Only a few states are able to license sportsbooks, including Nevada, Delaware, Oregon and Montana. Only Nevada and Delaware have taken advantage of this. Whether or not this law also covers offshore online sportsbooks that take place outside of the United States is still up to debate.
UIGEA Effects in sports betting

In 2006, the federal government passed the Unlawful Internet Gambling Enforcement Act. This law caused a lot of confusion in the industry. Some players made the assumption that this made it illegal to actually gamble online, but this is not the case. In theory, it just made it so financial institutions cannot process payments into or out of online gambling sites. In reality, it did next to nothing.
Is Sports betting illegal?

Only because of the Wire Act is it assumed that online sports betting is illegal. The truth of the matter is that the Wire Act generally only deals with only those in the business of betting rather than those who are actually placing wagers. We are not going to tell you what is legal and what is illegal, but we will tell you that no one has ever been arrested solely for betting on sports on the Internet.


Online Sports Gambling And State Laws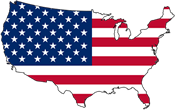 Due to the rights of the states, every state has the ability to determine whether or not online gambling is legal in their state. Only a brief list of states has expressly banned online gambling.
The real source of confusion is whether or not online gambling sites, such as offshore, online sportsbooks, violate existing gambling laws. We cannot tell you whether or not this is the case, but we can tell you that there has never been an arrest made solely because someone gambled on sports over the Internet. If you are truly curious, we can only recommend that you contact an attorney. If you do not, you may not be able to get a solid definitive answer on whether you can play at online sportsbooks or sports betting sites for US players..
Other Gambling Laws
We are not attorneys. We are not entitled to legally practice law. We cannot tell you what is legal and what is not. We can only present you with some of the facts and let you make an informed choice. We will, however, tell you that no one has ever been arrested or indicted solely for playing through one of these online gambling sites. Provided you do not live in one of the states we have listed above, you should not have any trouble wagering on any sports events.
Top Legal USA Sportsbooks
Through the years, our experts have placed bets at just about every online sportsbook that accepts U.S. players. We have learned through research which legal sports betting sites to stay away from, and which to sign up at. There is still over 50 legal online sports betting sites, and we only trust and promote 5-10% of them on our websites. Below is a few short sportsbook reviews and a list of all legal sports betting sites for U.S. players.

Bovada SPORTSBOOK - 10% Unlimited Bonus
Bovada is one of the most famous sportsbooks to ever reach the United States. If you live in the U.S.A., Bovada is one of the best options you will have at your disposal. Bovada provides a trusted and secure gaming experience, and they offer these bets across a number of different sports. If you sign up with Bovada you can receive a 10% unlimited match bonus, which will augment your bankroll significantly. They have several deposit methods, including VISA, MyPayLinq and wire transfers. Bovada takes bets on all major sports, American and foreign. Bovada's sportsbook is one of the most trusted to ever hit the market, and we can assure you it will prove to be a solid gambling experience regardless of where you wish to turn.

BetOnline Sportsbook - 25% up to $100 Bonus
BetOnline is another famous online sportsbook. They provide their users with one of the most exciting gaming experiences around, as they will allow you to have a very interactive experience. BetOnline offers a betting card that has betting trends built right into it, all so you can see where people are laying odds. BetOnline has a 25% match to $100 waiting for new players, which is a solid bonus. BetOnline hosts bets on over 12 different types of events. If you stick to BetOnline you will be able to participate in some of the best betting online, rivaling even a Vegas style sportsbook. BetOnline offers straight wagers, spread bets, total scores, parlays and more, all to make this one of the more exciting sportsbooks.
| | | |
| --- | --- | --- |
| Casino Name | Sportsbook Bonuses | Visit |
| Bovada Sportsbook | 10% Unlimited Sportsbook Bonus | Visit |
| BetOnline Sportsbook | 45% Match Sportsbook Bonus | Visit |
| 5Dimes Sportsbook | 50% up to $200 Sportsbook Bonus | Visit |
| DSI Sportsbook | 20% up to $500 Sportsbook Bonus | Visit |
| SportsBetting Sportsbook | 20% up to $500 Sportsbook Bonus | Visit |